What we do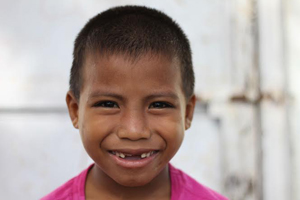 WHAT WE DO
The focus of the Dutch foundation Heart for Sumba is on raising the necessary funds through donations to support the children's home Hammu Pangia. Hammu Pangia was set up 10 years ago. It is located on the island of Sumba, one of the poorest islands of Indonesia. It is almost twice as big as Bali and has more than 650.000 residents.
A happy and safe home! That is what Hammu Pangia wants to offer to vulnerable Sumbanese children. In Hammu Pangia, these children all become part of a big family, where they receive personal attention, food, clothing, health care and education within a family environment; but most of all they receive love, respect and hope for a better future.
From the age of 6 all children go to school. After finishing their high school we offer them support in stretching their education to college or other advanced education. At the moment 3 former Hammu Pangia children are students (in either Bali or Flores). We are firm believers that education can break the poverty cycle.You can help us do this by sponsoring a child or a project. It really makes all the difference.
Mission
Heart for Sumba wants to provide the children at Hammu Pangia a safe and happy home while providing access to education.
SAFETY
We care about the safety of the children and staff. every child should feel safe We are committed to preventing injuries and ill health to the children, staff and those we work with.. We provide our people with the training, knowledge and tools to work safely and prevent accidents. We are focused on assuring the safety of everything we design, construct, operate and maintain.
EDUCATION
Every child has a right to good education. We believe it is one of the most important investments that can be made in people and their future , and it is critical to reducing poverty and inequality.
INTEGRITY
we expect all staff, board members and volunteers to act with honesty, integrity and openness in all their dealings as representatives of Hammu Pangia and/or Heart for Sumba. Heart for Sumba and Hammu Pangia promote a working environment that values respect, fairness and integrity.
TRANSPARENCY
we can be held accountable for our plans and our activities to all audiences. We provide comprehensive and timely information. We feel highly responsible towards the donations that donors trust us with and feel obliged to spend every donation with care in the most effective way. We are open in the way we spend these donations.